Hyprland - A Powerful Tiling WM with Animation made with C++
A composer for Wayland reminiscent of the famous Compiz in a modern way.
---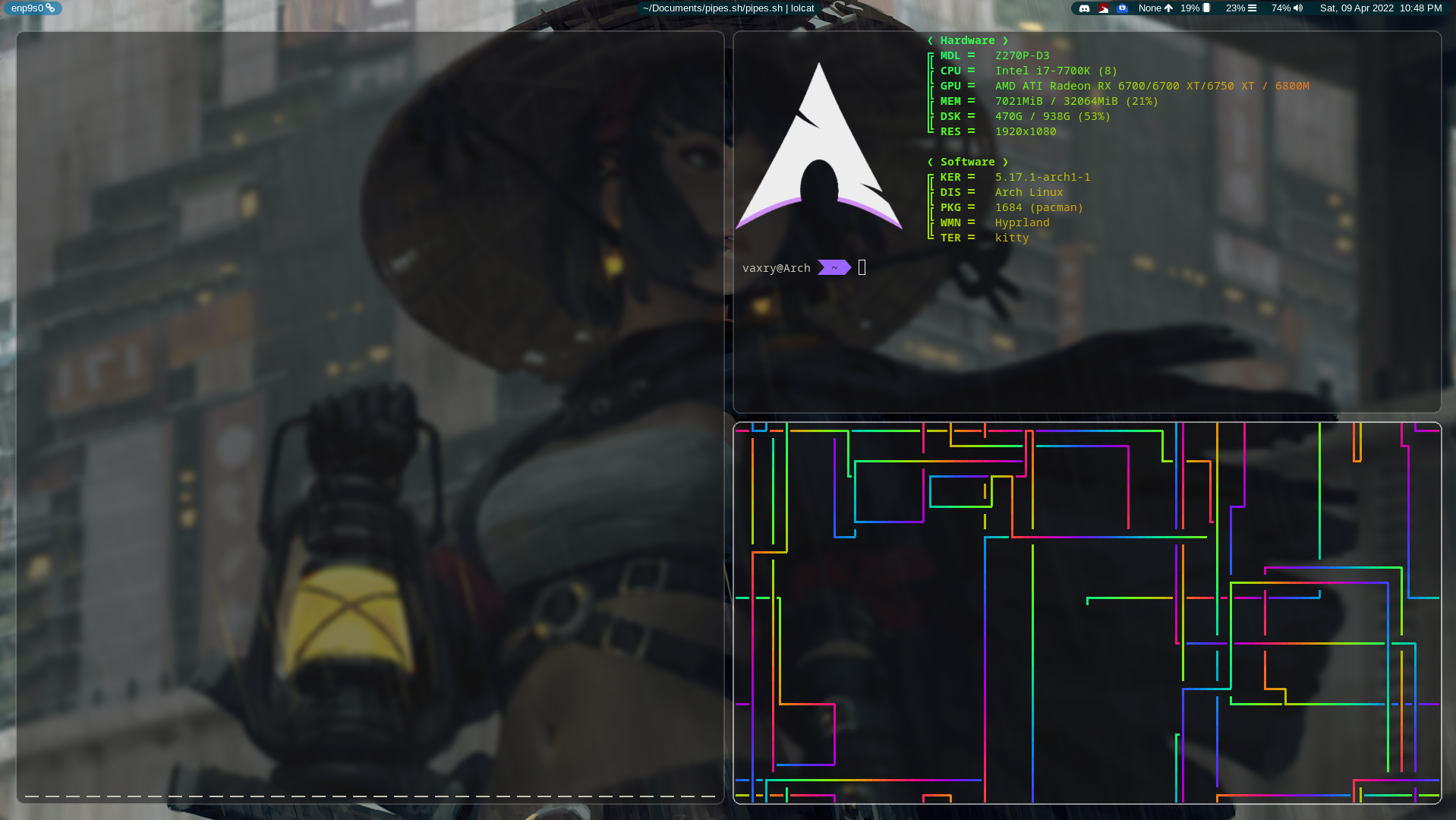 ---
Hyprland is a Wayland Composer that has simple animations and is easily configurable by dynamic file.
It has several specific features, such as:
Binary space partitioning
dynamic mosaic
scratchpad
Low CPU usage
Easy to use
Support for multiple monitors
rounded edges And among others.
Below is an example video of Hyrland working:
---
Installation
You can build Hyprland from scratch, for that you will need the build dependencies:
And then just clone, compile and install:
There are binary packages for Arch and NixOS see here more Details.
---
Settings
The configuration file follows the defaults and is in your home directory under ~/.config , so use the cloned project example to create one:
Change the file settings as you wish, for more details see here and for the first steps go to this link.
Access the official Hyprland repository on GitHub:
---
---
---
---