Create Window for HTML5 with Javascript
A modern and very interesting resource!
---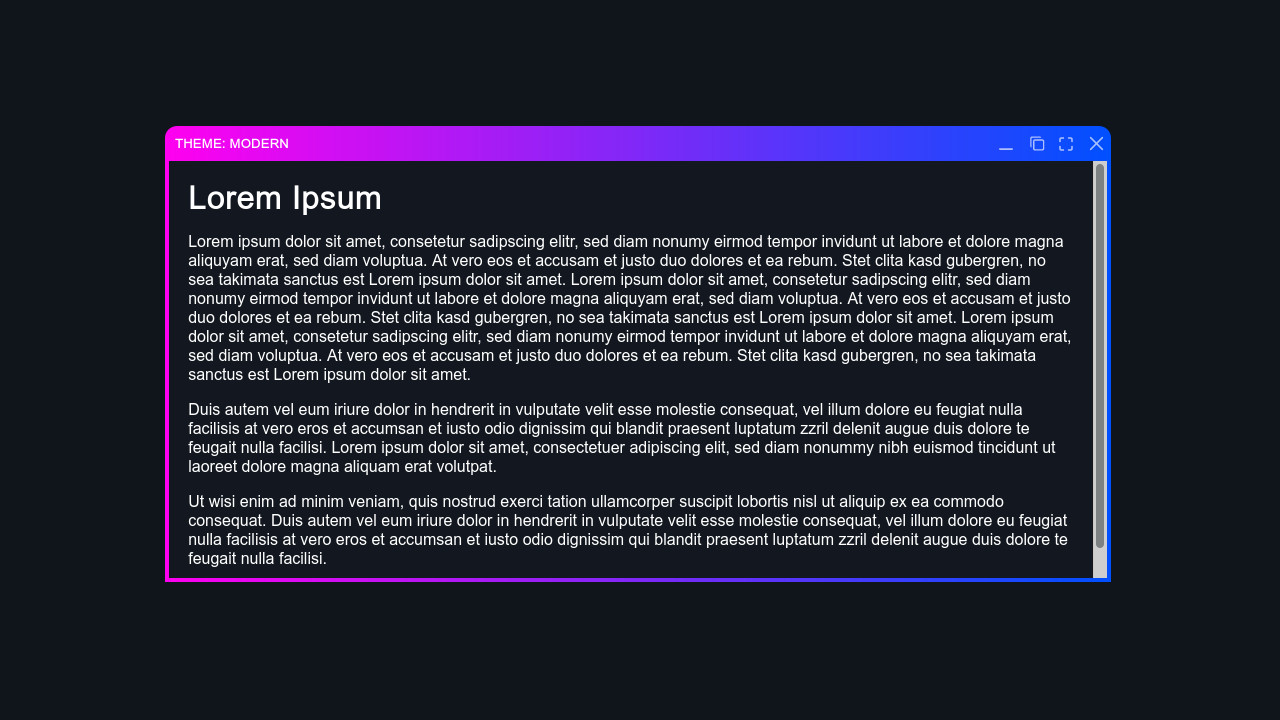 Creating "Windows" in the DOM is something sensational, especially if you want to create online systems, online terminal or even an operating system prototype! 😃
And doing that now is even simpler with Winbox.js.

WinBox is a modern HTML5 window manager for the web. Light and excellent performance, without dependencies, fully customizable, free and open source!
There are numerous ways to use it, such as:
Via npm:
Importing the module via CDN:
Or by downloading from the website.
talking about website, there you will find several examples of use and demo windows!
And what is the most basic way to implement it?
Simple! I made a very basic example of use and you just copy the code, open a [html] file!
Open the file in your browser! Code sample:
Winbox.js website: https://nextapps-de.github.io/winbox/
GitHub: https://github.com/nextapps-de/winbox
---
---
---
---