How to use Gradle
Supports programming languages: C++, Java, Kotlin, JavaScript, Scala, Swift and Groovy.
---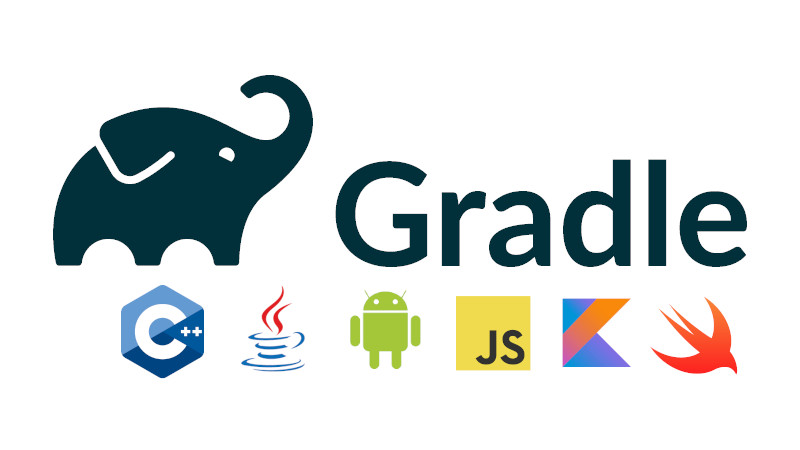 ---
Gradle is a build automation tool based on Groovy. It supports several programming languages: C++, Kotlin, JavaScript, Scala, Swift and Groovy.
---
Installation
You can use your operating system's package manager to search and install, examples: Windows(winget, choco, …), macOS, GNU/Linux(apt, pacman, …).
However, if you want to install binaries directly, just download the latest version directly from the releases page, unzip, install, like this:
Taking as an example the most current version according to the publication date of this article: 8.1.1.
Once installed, check if everything is right by running the command plus the argument to get the version:
For Windows users unzip and move to C:/ drive and copy folder path C:\gradle-8.1.1\bin and add to System Environment Variables, then open Powershell or Windows Terminal even CMD and run the same command to see the version.
---
Usage
Gradle is written in Groovy and to run a basic Hello, World!, just create a file named build.gradle and insert the content below:
Now inside the same directory that build.gradle is in terminal run the command:
It will load the process and then display the message: Hello, Gradle!.
For more information about Groovy see the documentation.
---
Compiling Java files
There is a whole structure for Gradle to compile your projects with Gradle, the correct way is:
01. Create a new project and enter it:
Inside your project, run the command:
The Wizard will start with several questions, see the output below for the answers I passed:
Remembering that some I left blank, so it was answered as the default answer (default)
After that several files and folders were created including ./gradlew(A shell script) and ./gradlew.bat(A batch script). And it is with them (gradlew for Linux and macOS; and gradlew.bat for Windows) that we will run our example.
But first of all let's edit the file inside our project in the path:
vim app/src/main/java/hello/App.java
And change it however you want, example:
Now you can build using ./gradlew build or ./gradlew.bat build, but if you want to build and run automatically run the command:
The output will be similar will be:
---
For more information use gradle --help and go to: https://gradle.org/.
---
java cpp kotlin javascript groovy swift scala
---
---
---